Kadira Show: Releasing Flow Router 2.0 & Beyond That
We started FlowRouter as an internal experiment when we are rewriting Kadira. We had really no idea whether anyone is going to use it or not.
But, seems like everyone like our experiment. Now it's not an experiment anymore. FlowRouter adoption in pretty impressive and that's more than we have anticipated.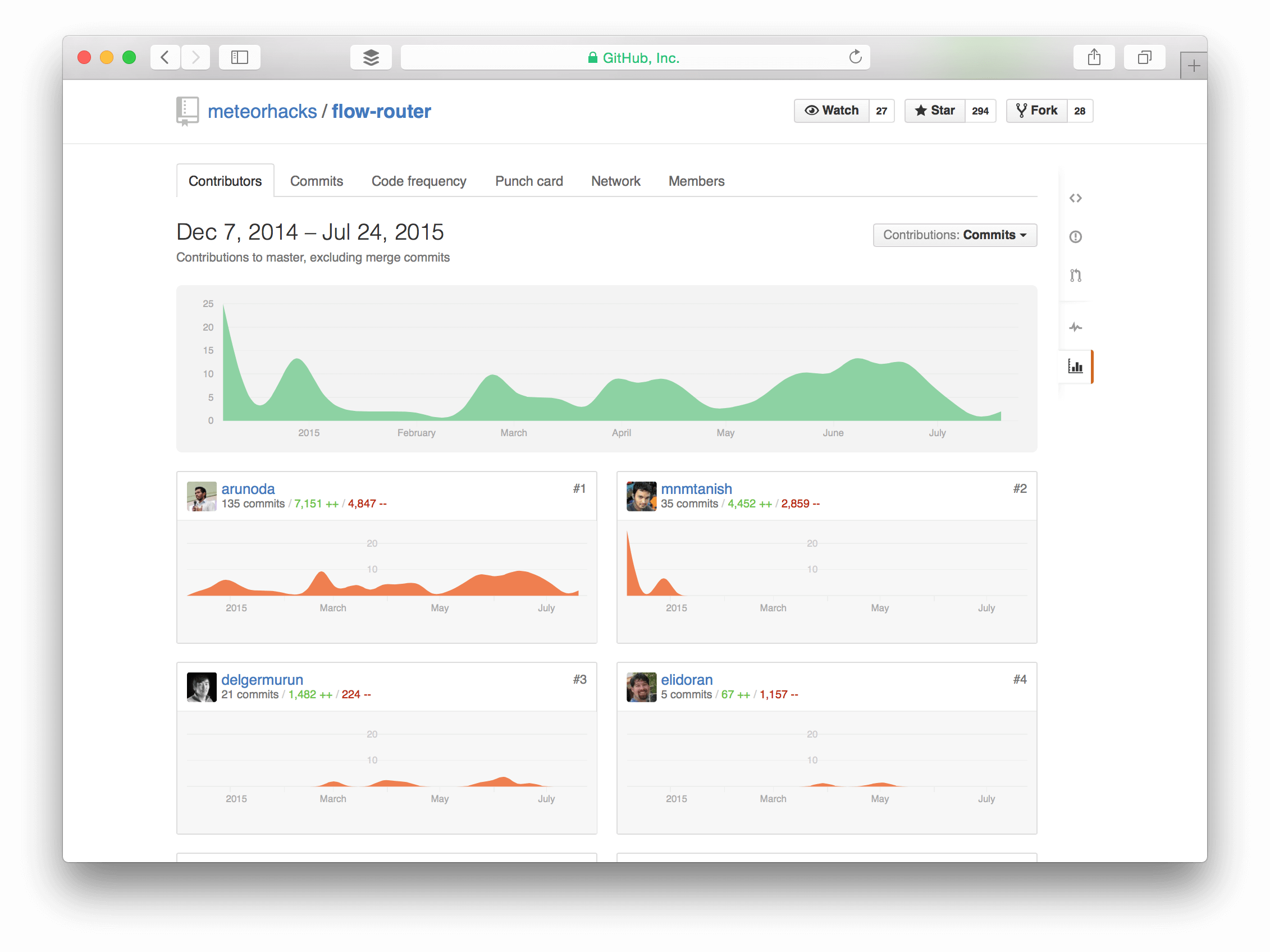 Finally, we are ready for the 2.0 release and we have already started initial work for 3.0 which focus on server side rendering and page load improvements.
Thanks for everyone who submit PRs, issues and try out Flow Router. Without you guys, FlowRouter is just an experiment.
The Release
we are releasing FlowRouter 2.0 and some other related projects on next Wednesday (July 29). Here are those projects.
FlowRouter 2.0
Routing and Data Management guide for Meteor apps
FlowRouter SSR - alpha release
DocHead - Isomorphic way to mange titles, meta tags and scripts
Reaktor - New Router for React, based on FlowRouter and ReactLayout
Launch Party
We are also doing a webinar on "FlowRouter and the Future of Routing in Meteor."
I hope you all can join with us on Wednesday, July 29 at 9.30 AM PDT to discuss about FlowRouter and the future of routing in Meteor.
Register with this crowdcast to join with us on the Release Party.