Introducing Kadira Enterprise
Today, I'm pretty excited to announce Kadira Enterprise. With that, you can deploy Kadira on your premises. It has the all the features of Kadira and comes with FREE updates for new features.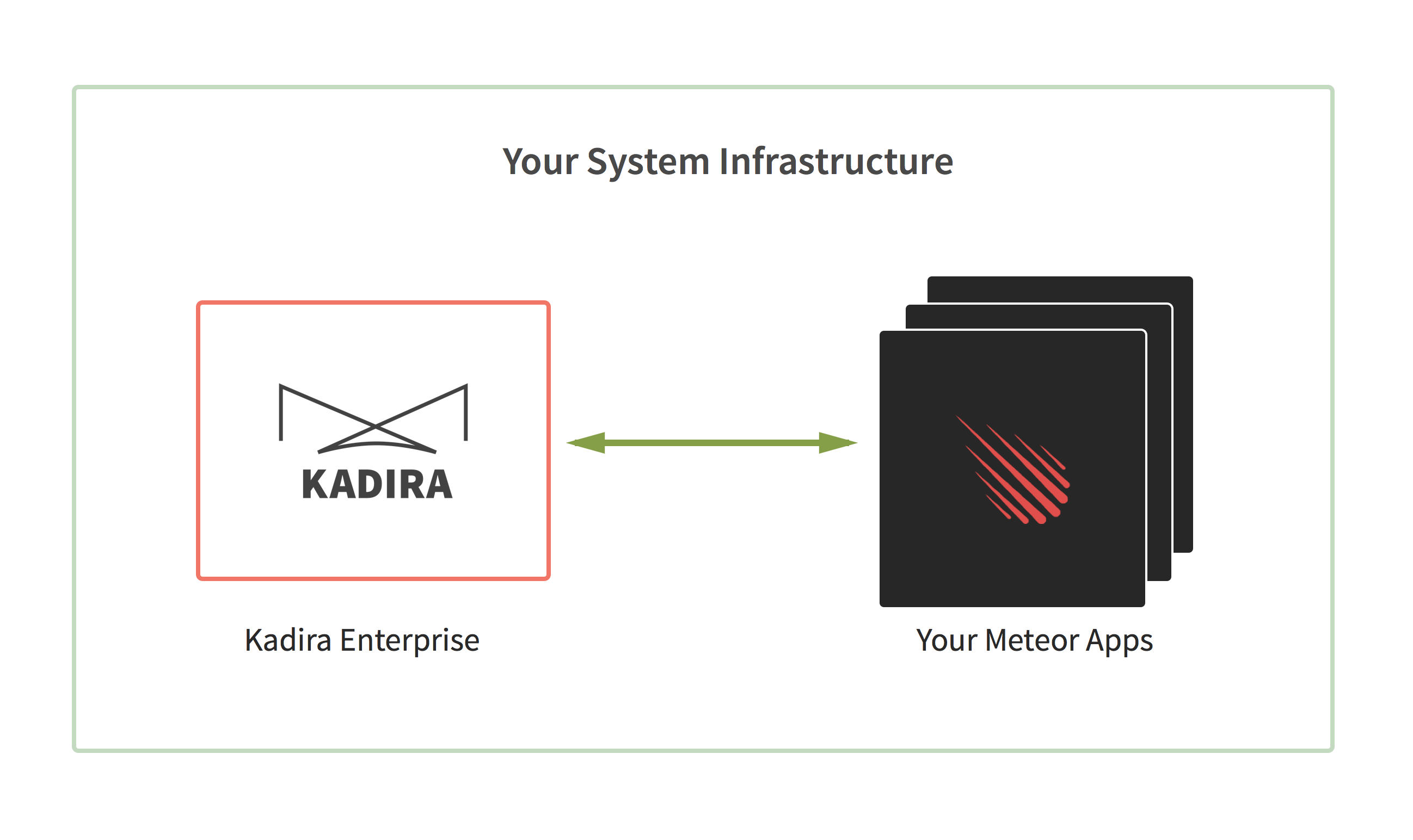 You can install Kadira Enterprise anywhere, whether your infrastructure lives in the cloud or behind a firewall. Kadira Enterprise uses MongoDB as its primary data store. You can use your own MongoDB replica set or we can help you to set it up.
Support
We'll help you to deploy Kadira Enterprise by working with your team. In any case, the deployment will be easy as simply executing a shell script.
Kadira Enterprise comes with support 24 hours a day for 5 days a week. We'll also help you to understand any performance issues with your app and suggest ways to fix them.
Shipping
We will start shipping Kadira Enterprise from the second week of November. If you would like to deploy Kadira Enterprise inside your company, just submit this form.