Multi Chart Selection in Kadira
Today we are introducing a small feature to make kadira user's lives easier. We designed kadira UI with "small multiple" data visualization technique from the beginning. But, it lacks multi chart selection.
"Small multiple" is a series of similar graphs or charts using the same scale and axes. It makes comparisons easier having all data displayed in a smaller area.
In order to make it more useful, we need to have multi chart selection functionality for all the charts. Now Kadira has that functionality.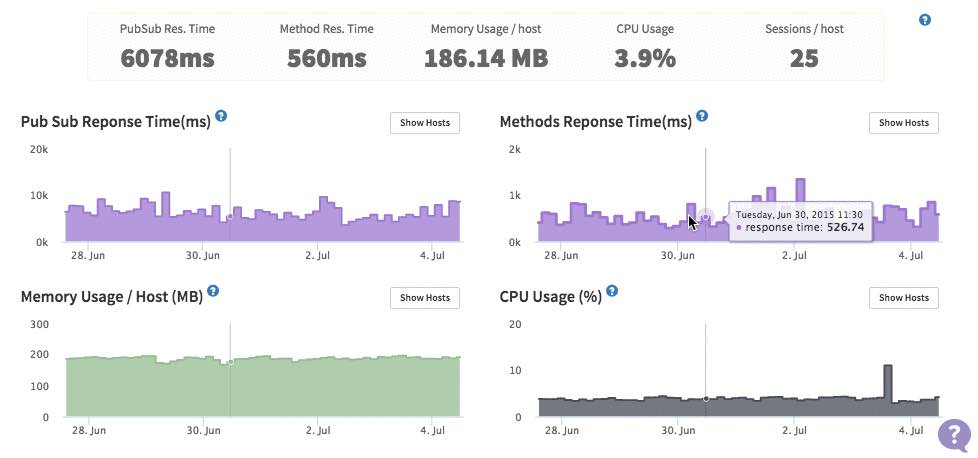 Visit Kadira Dashboard and experience it with your app.
How we've implemented that?
We use highcharts for all our time charts. What we are doing is adding a plot line on mouse over and triggering hover state programatically.
Got Suggestions?
We love your feedback, Please comment here or drop us an email.